Foundries/IMDs
|return to Partners & Customers|
---
True Circuits has served a large customer base over the years that includes many of the world's leading semiconductor, systems and electronics companies. When customers provide us written accolades about the performance of our IP and support services, we proudly display them in this section.
---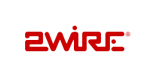 2Wire provides global telecom carriers with broadband products, software, and service platforms that enable an integrated triple play of networked data, voice, and media services. Award-winning products and services include residential gateways, broadband multimedia set-top boxes, remote management systems, and call center customer support. 2Wire customers are leading broadband providers throughout the U.S., Canada, Latin America, Europe, Australia, and Asia, including AT&T, Telmex, BT, Embarq, Bell Canada, SingTel, and others.
---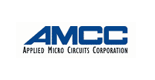 "We have been licensing True Circuits' PLLs for our network processors and data and traffic management chips for two years. True Circuits has always delivered PLLs to us that worked the first time. They have spec'ed and delivered the PLLs as promised, and their expertise in PLL design has been unquestionable."
George Serhan, VLSI Director,
AMCC Network Processing And Switching Business Unit
AMCC designs, develops, manufactures, and markets high-performance, high-bandwidth silicon solutions empowering intelligent optical networks. The company utilizes a combination of high-frequency analog, mixed-signal and digital design expertise coupled with system-level knowledge and multiple silicon process technologies to offer integrated circuit products that enable the transport of voice and data over the fiber optics networks. The recent merger with MMC Networks extends AMCC's system solution capabilities by adding high-performance network processor and traffic management solutions to the company's already robust PMD, PHY, framer/mapper and switch fabric product portfolio.
---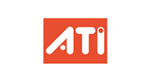 ATI Technologies Inc., a business unit of Advanced Micro Devices, is a world leader in the design and manufacture of innovative 3D graphics, PC platform technologies and digital media silicon solutions. An industry pioneer since 1985, ATI is the world's foremost graphics processor unit (GPU) provider and is dedicated to deliver leading-edge performance solutions for the full range of PC and Mac desktop and notebook platforms, workstation, set-top and digital television, game console and handheld device markets.
---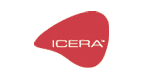 "The Livanto™ wireless-soft modem is targeted at next generation mobile phones and high performance wireless applications, plus it is fabricated in a 90nm process, so we spent a fair amount of time selecting suitable IP and designing the best clocking system possible. True Circuits' IP gave us high implementation flexibility and provided us with the functionality we required, while meeting our strict power, area and cost targets."
Peter Hughes, Vice President of Silicon Operations, Icera Inc.
Icera is a fabless semiconductor company delivering wireless soft modems with the highest performance HSDPA and multimode functionality (GSM, GPRS, EDGE, WCMDA) to mobile phone and datacard manufacturers through a range of platform solutions. Founded in 2002, Icera is headquartered in the UK, with design locations in the UK and France, sales offices in Europe and Japan and representative support in Korea.
---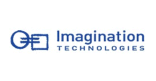 "Our connected media devices deliver class-leading performance at the lowest possible power consumption. True Circuits' clock generator PLLs have wide programmable frequency ranges, low jitter, small area and low power. This mix of performance and functionality enables us to offer our customers highly differentiated IP cores in advanced process technologies."
Mark Dunn, General Manager IMGworks, Imagination Technologies
Imagination Technologies Group plc (LSE:IMG) - a global leader in multimedia and communication silicon technologies - creates and licenses market-leading processor cores for graphics, video, multi-threaded embedded processing/DSP and multi-standard communications applications. These silicon intellectual property (IP) solutions for systems-on-chip (SoC) are complemented by strong array of software tools and drivers as well as extensive developer and middleware ecosystems. Target markets include mobile phone, handheld multimedia, home consumer entertainment, mobile and low-power computing, and in-car electronics. Its licensees include many of the leading semiconductor and consumer electronics companies. Imagination has corporate headquarters in the United Kingdom, with sales and R&D offices worldwide. For more information, visit www.imgtec.com.
---


"We needed the most flexible IP implementation possible for our Gladiator CLD devices and True Circuits provided us with PLL and DLL hard macros that met this requirement. We selected True Circuits because of their deep expertise and proven ability in high-performance timing circuits. Using their programmable IP, our team was able to implement multiple PLL and DLL blocks under an aggressive schedule to provide our customers with complete timing flexibility for even the most demanding system applications."
Stefan Tamme, Vice President of Sales and Marketing, Leopard Logic
Leopard Logic is a fabless semiconductor company that has pioneered Gladiator CLD, a new class of configurable logic devices that combine FPGA and ASIC technologies in a 100% user customizable platform. The unique combination of Leopard Logic patented field-programmable and mask-programmable technology delivers unmatched performance and flexibility, short time-to-revenue and the lowest total-cost-of-ownership. Gladiator CLD devices can be used across a wide range of markets and applications requiring flexible logic solutions and are ideal for demanding applications in the networking, storage and digital consumer infrastructure markets. A comprehensive tool suite, first-class third party IP cores, and complete integration and design services complement the devices.
---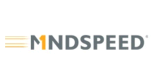 "Our network processors offer highly integrated voice and data capabilities by combining powerful digital signal processors, flexible packet-processing engines, and industry-standard streaming interfaces all on a single die. True Circuits has enabled these products to shine with highly differentiated PLL and DLL IP over three process generations (90nm, 65nm and 40nm). We can count on True Circuits to deliver first time working silicon and faster time to market."
Surinder Dhaliwal, Executive Director, VLSI Core Engineering, Mindspeed Technologies
Mindspeed Technologies, Inc. designs, develops and sells semiconductor networking solutions for communications applications in enterprise, access, metropolitan and wide area networks. The company's three key product families include high-performance analog transmission and switching solutions, multi-service access products designed to support voice and data services across wireline and wireless networks and WAN communications solutions including T/E carrier physical-layer and link-layer devices, as well as ATM/MPLS network processors. Mindspeed's products are used in a wide variety of network infrastructure equipment including voice and media gateways, high-speed routers, switches, access multiplexers, cross-connect systems, add-drop multiplexers and digital loop carrier equipment. Mindspeed is headquartered in Newport Beach, California. For more information, visit www.mindspeed.com.
---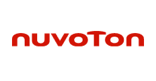 "Nuvoton Israel needed a high performance, wide spectrum, scalable and accurate timing solution for our industry leading server management SoC design. We found True Circuits' clock generator PLLs a perfect match for our design needs in various process nodes to date."
Uri Trichter, Senior Director Server BU, Nuvoton Technology Corp.
Nuvoton Technology Corp. was established in July 2008 as an affiliate of Winbond Electronics Corp. Nuvoton has extended Winbond's product lines of core technology, partnerships, customers and sales prior to the curve-out. Nuvoton continues to enhance product innovation and to comprehend the needs of terminal application market and provide superior service to our customers based on the existing foundation. Nuvoton holds a high market share of motherboard I/O controllers as we inherited Winbond's years of experience in the computer logic ICs field. We continually launch more products, like TPM (Trusted Platform Module) and Sideshow controller, to meet the diversified application requirements of computer systems applications. The consumer ICs focus on the product design of speech and multimedia ICs. We have earned customers' trust by performing profound design capability. Nuvoton has set up subsidiaries in the USA, China and Israel to strengthen regional customer support service and global management. For more information, visit www.nuvoton.com.
---



"True Circuit's low-jitter high-resolution clock generator PLL helped us produce a more flexible IC for our customers and enabled us to meet our time-to-market goals. The True Circuits IP enabled us to set up multiple clock domains on a single SOC that previously required five separate ICs - significantly cutting the cost associated with designing the digital circuits and allowing TV manufacturers to produce smaller units at lower cost"
Gerard Yeh, Director of VLSI Design, Oak's TeraLogic Group
Oak Technology, Inc., a leading provider of solutions for the storage, manipulation and distribution of digital content, is committed to driving the emerging world of connected consumer appliances. The company's fully integrated products and technologies target three key markets: optical storage (CD-RW and DVD for PC and consumer), digital imaging (advanced copiers, printers, faxes, scanners and MFPs) and digital home entertainment (digital TV, HDTV and PVRs). Oak's TeraLogic Group designs integrated circuits, software and platforms for digital TV that enable the delivery of compelling entertainment, information and interactive services to the home. With products powered by TeraLogic's technologies, consumers can enjoy crystal clear video and audio, Internet, electronic commerce, electronic program guides and interactive data services. TeraLogic Group's customers and partners include Sony, Mitsubishi, Samsung, Thomson/RCA, Access, Funai, JVC, Kenwood, NDS, NEC, Oren, Panasonic, ReplayTV, Texas Instruments, VividLogic, and Wind River Systems.
---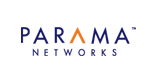 "We selected a PLL from True Circuits because of the company's PLL expertise and reputation for supplying proven PLL hard macros. The True Circuits 1.2GHz clock generator PLL is the core component that allows the multi-rate SONET/SDH ports on the ADM-on-a-Chip to operate within the required industry jitter specifications across all supported rates."
Kent Goodin, Vice President, VLSI Engineering, Parama Networks
Parama Networks is a fabless semiconductor company specializing in system-on-a-chip solutions for next generation data aware SONET and SDH systems. The ADM-on-a-Chip features the highest level of integration to date and an elegant architecture that simplifies the equipment design process. As a result, network equipment vendors can upgrade existing systems or build entirely new systems that cost one-third the price of and consume one-fifth the power of currently available systems. Furthermore, new equipment based on the ADM-on-a-Chip solution can be developed in one-fifth the time, again compared to currently available products, thus allowing quick time to market and improved return on investment.
---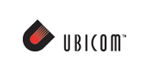 "We needed a flexible, high-performance and proven timing solution to meet the low latency requirements of our wireless network processor. True Circuits provided us with multi-phase clock generator PLLs that met all our performance requirements and are now enabling our customers to meet their own price and performance goals in the wireless infrastructure and peripheral equipment markets."
Darrell Burns, Vice President of Engineering, Ubicom
Ubicom, Inc. is making ubiquitous communications a reality, through wireless network processor and software platforms that enable all electronic devices to be connected to each other - securely, cost-effectively and transparently. With headquarters in Mountain View, California, Ubicom also has offices in Belgium, Taiwan and Hong Kong.
The True Circuits logo is a trademark of True Circuits, Inc. All other trademarks and tradenames are the property of their respective owners.


Copyright © 2002-2015 True Circuits, Inc. All Rights Reserved